Indigenous Writers Exchange
The WORD Christchurch Writers & Readers Festival in Christchurch, New Zealand sponsored an exchange of indigenous writers from Christchurch and Seattle, with the support of the Christchurch City Council Sister City Programme and the Ngai Tahu tribe. In August 2016, Seattle-based Elissa Washuta traveled to Christchurch to participate in the festival. In October 2017, Christchurch and Melbourne based writer Nic Low traveled to Seattle.
Literary journals from the two cities also featured work by the sister cities' writers. Catalyst, based in New Zealand, featured poetry by four Seattle writers in their August 2016 issue, while the Raven Chronicles, based in Seattle, featured work by Christchurch writers in their November 2017 issue. Catalyst celebrated this feature with a reading in March 2018.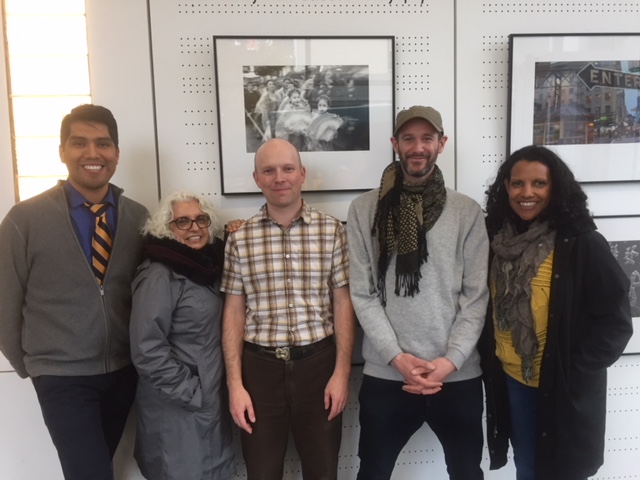 Elissa Washuta is a member of the Cowlitz Indian Tribe and a writer of personal essays and memoir. She is the author of two books, Starvation Mode and My Body Is a Book of Rules, named a finalist for the Washington State Book Award. With Theresa Warburton, she is co-editor of the anthology Exquisite Vessel: Shapes of Native Nonfiction, forthcoming from University of Washington Press. She has received fellowships and awards from the National Endowment for the Arts, Artist Trust, 4Culture, Potlatch Fund, and Hugo House. Elissa is an assistant professor of English at the Ohio State University.
Before traveling to New Zealand for the WORD Christchurch Literary Festival in August 2016, Elissa Washuta wrote about it in My Imagination's Blank Spot Takes a Trip to New Zealand. After she returned, she contemplated her trip in Frequently Asked Questions about My Trip to New Zealand.
Nic Low is a writer, installation artist and arts organiser of Ngai Tahu Maori and European descent. He divides his time between a hyper-social Melbourne sharehouse, and an anti-social bush retreat. His first book is Arms Race, a collection of fierce, playful short stories out with Text Publishing. He is working on his second, bicultural history of New Zealand's Southern Alps, told through walking journeys.
Nic has published essays and short fiction in The Monthly, Griffith REVIEW, The Big Issue, Overland, The Lifted Brow, Cordite, Art Monthly, Australian Book Review, The Press, the Sunday Star Times and various suspect anthologies. He was runner up in the 2013 Overland Short Story Competition, shortlisted for the 2012 Commonwealth Short Story Prize, and received a 2011 GREW Prize for non-fiction.
Nic Low spoke with the Seattle Review of Books' Paul Constant about his visit to Seattle in October 2017.